LensQuote has developed an update that keeps your practice 100% compliant with the new FTC Contact Lens Rule requirements.
This new streamlined process takes patients through the purchase decision to the new prescription release verification without any disruption along the way.
Once a patient has made their decision, you can verify their prescription in the following ways: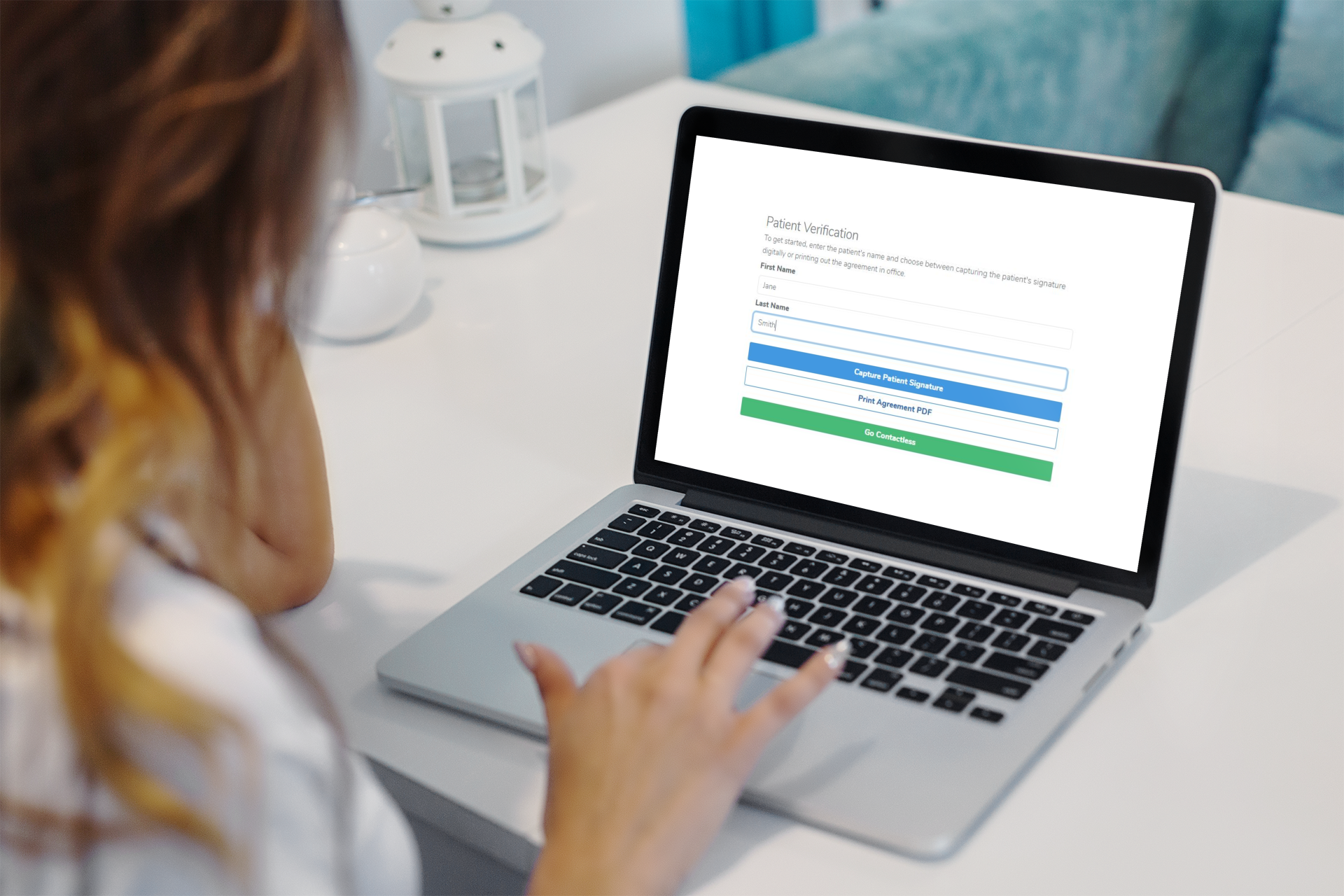 Printable Verification
Your staff can print a physical copy of the dated prescription release verification for a signature through LensQuote. Your staff will need to retain the printed and signed copy for your records.
Electronic Signature on a Tablet
Patients simply sign the verification electronically on your tablet. LensQuote will save their dated prescription release verification automatically, ensuring your practice is audit-proof.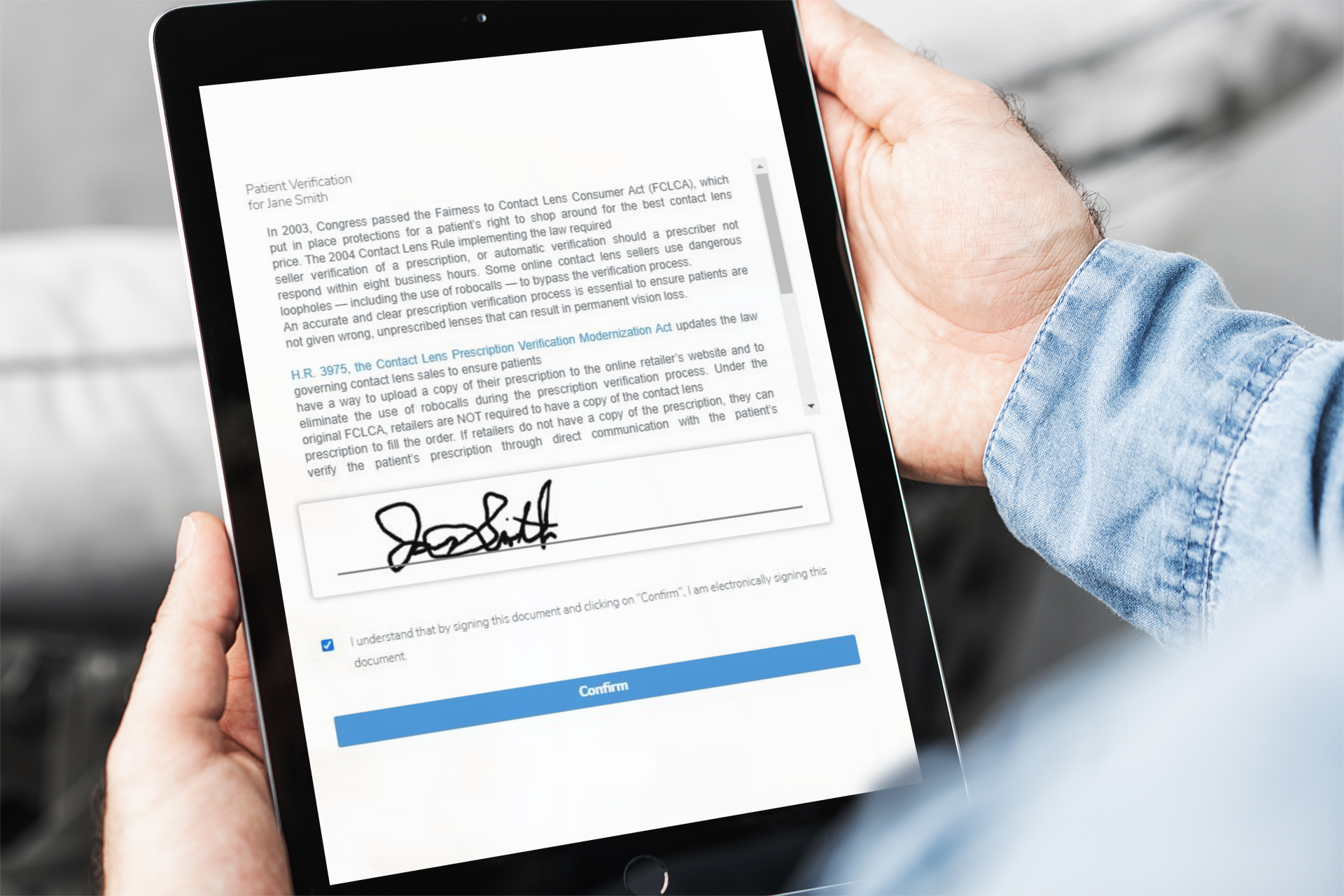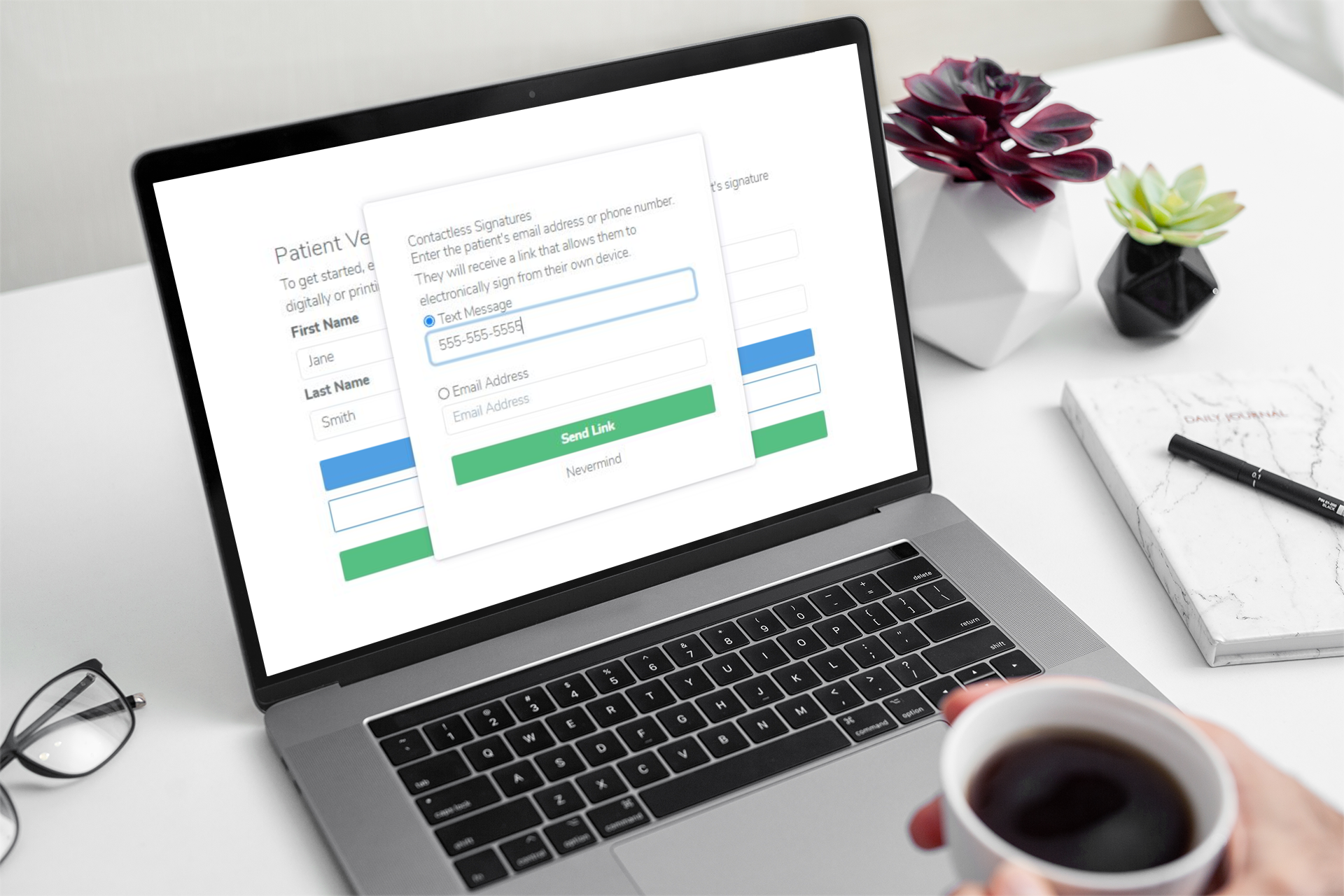 Contactless Verification on a Mobile Device
Patients can also choose to sign the form directly through their mobile device. LensQuote will simply send them a text message or email, they will sign the form electronically, and LensQuote will save their dated prescription release verification to your records automatically.
Note: Options 2 & 3 are highly recommended as they will automatically save these signatures for your records.
To see our update in action, watch our demo video below:
As you can see, the prescription release verification update allows patients to realize the value of buying their contact lenses from your office before signing the form, completely eliminating any possible disruption and an otherwise awkward signature.
This new update makes life easier for you and your staff, saving you time by not having to deal with the extra paperwork.
If you have any questions regarding this FTC Contact Lens Rule update, feel free to contact us by clicking here.
Don't let the new FTC Contact Lens Rule make the sales process more difficult for your staff. If you haven't already, sign up for LensQuote free for 60 days to try out the tool for yourself today!
START YOUR 30-DAY FREE TRIAL