The New Lens Comparison Tool
The key to unlocking more daily contact sales than ever before is here.
While LensQuote has revolutionized contact sales for many, we kept hearing…
How can I utilize LensQuote to get patients to purchase more daily lenses?
How can I show patients that dailies are the best value?
How can I help patients see daily contacts are the safest option?
This new update allows you to create a quote with the patient's current monthly lens and compare it to your practice's preferred daily option, revealing a much less dramatic increase in price.
The Lens Comparison Tool allows your practice to…
Shows a side-by-side, year vs. year supply comparison
Start converting more patients to daily contacts on the spot
Effortlessly switch back-and-forth between quotes
Enjoy an easier approach to contact sales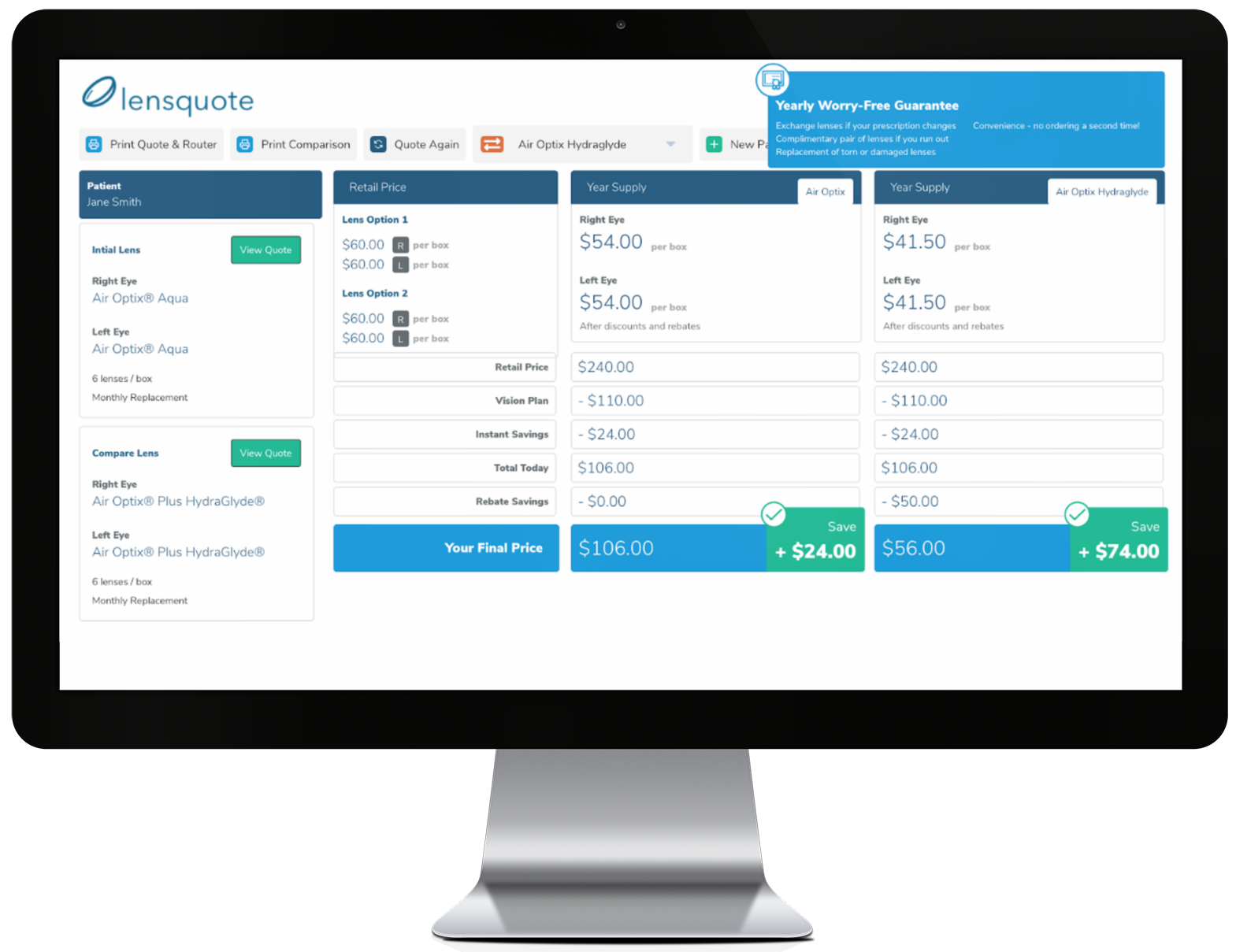 1. Sign up for your free trial
We want you to see for yourself before you spend a penny. Create an account to get started!
2. Train your staff in just 25 minutes
Our onboarding guide and training videos makes it easy for your staff to start making sales right away.
3. Watch your daily contact lens sales skyrocket!
It's that easy. We can't wait to see how this powerful tool helps grow your business.
Flexible pricing for your practice
Choose a pricing plan that's right for your office, and we'll start you off with a 30-day free trial with a satisfaction guarantee.
$35/month per additional location
– or –
$348/year billed annually
*Pricing up to 10 Locations. Corporate or Private Equity clients please contact info@lensquote.com for pricing.