Eyetopia + LensQuote
The leading solution for increasing in-office contact lens sales.
Our in-office app helps give patients a clear breakdown of pricing, discounts, insurance, and rebates leading to more annual supply sales than ever before. Your membership to Eyetopia gets you special pricing and value from LensQuote.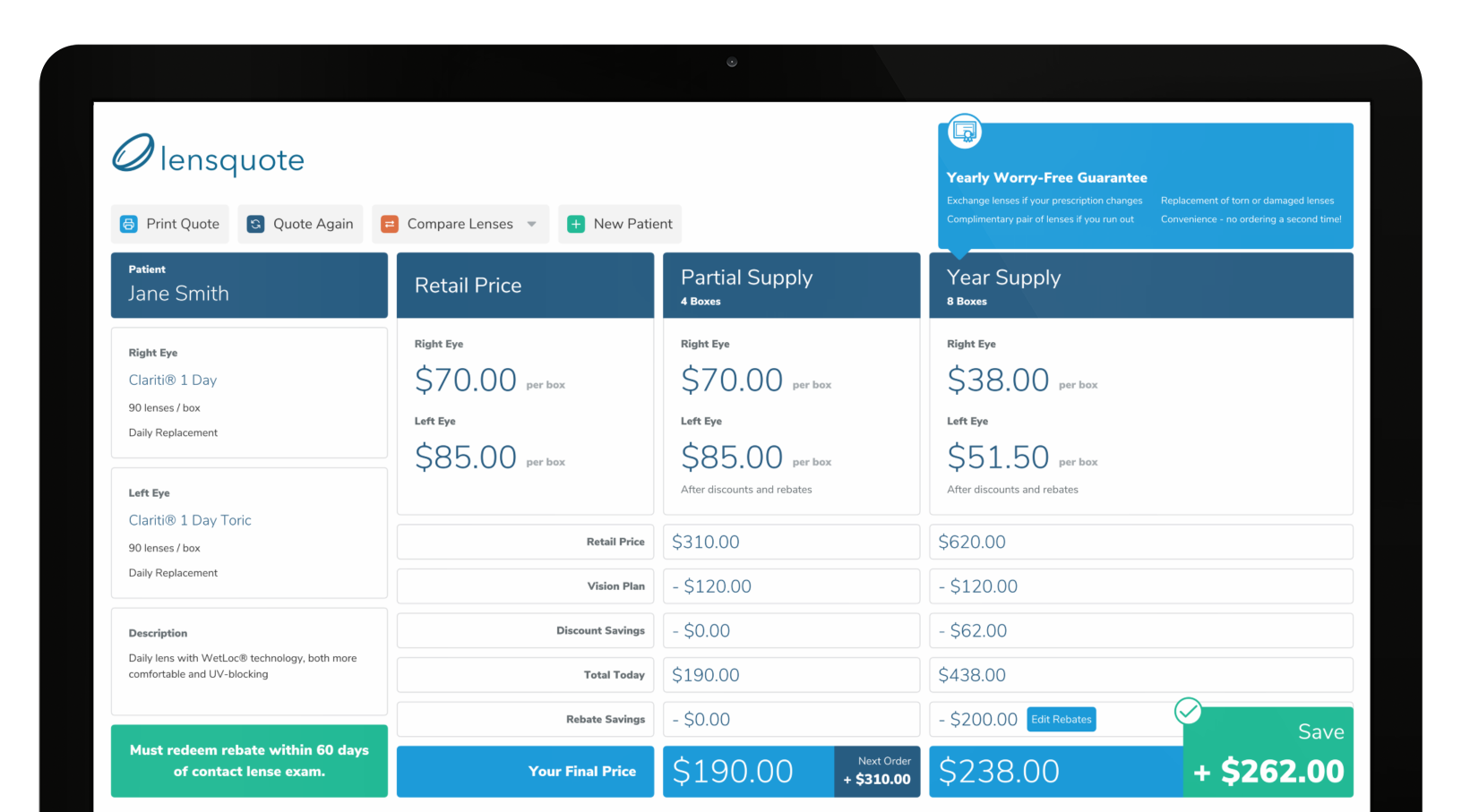 Stop accepting the status quo
LensQuote addresses two key issues for nearly all practices:
Losing to online retailers because of outdated systems and practices
Contacts are a commodity; you need to win with presentation. When today's tech-savvy patients have a clear pricing breakdown, similar to what they would see online, they will see what they are saving with an annual supply and make the switch in your office.
Staff who aren't equipped to succeed
LensQuote formulates a quote that includes pricing, rebates, and insurance in just seconds. Not only does your staff not have to think about it, but neither do your patients, resulting in fewer questions and increased in-office sales.
LensQuote helps your staff give patients a clear, visual presentation of their contact lens pricing, options, and rebates. Patients are excited to buy from you when they see how much they save by purchasing their annual supply that day.
Built-in tools for driving success
The Lens Comparison Tool
With the Lens Comparison Tool, you can show a side-by-side, monthly vs. daily comparison, allowing patients to clearly see the affordability and superior value of a fresh new lens every day. As a result, more patients will begin to switch to daily contacts.
LEARN MORE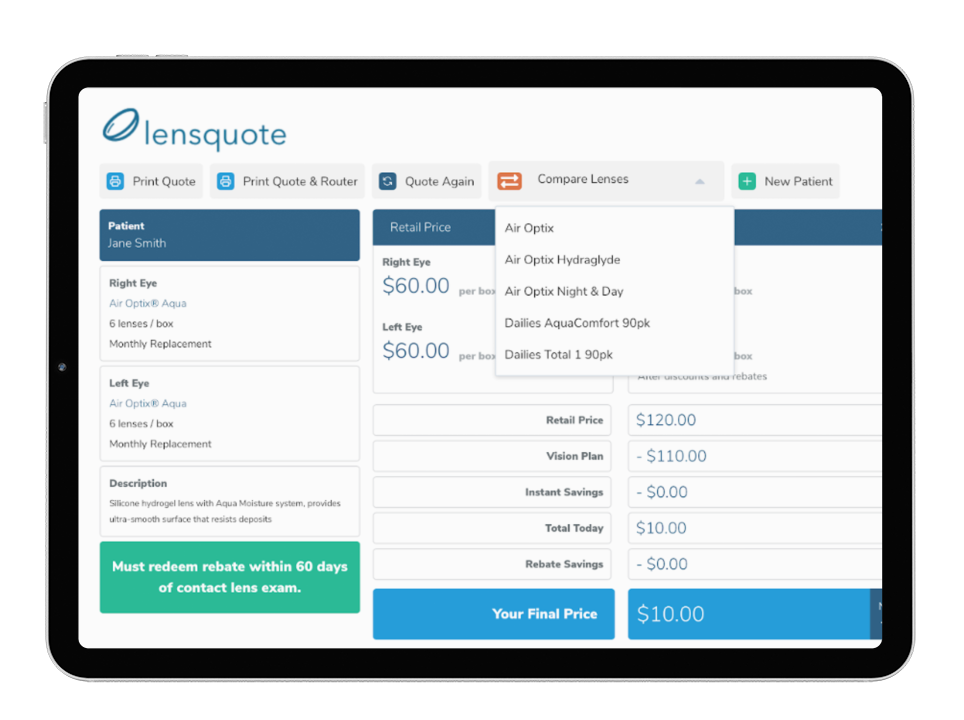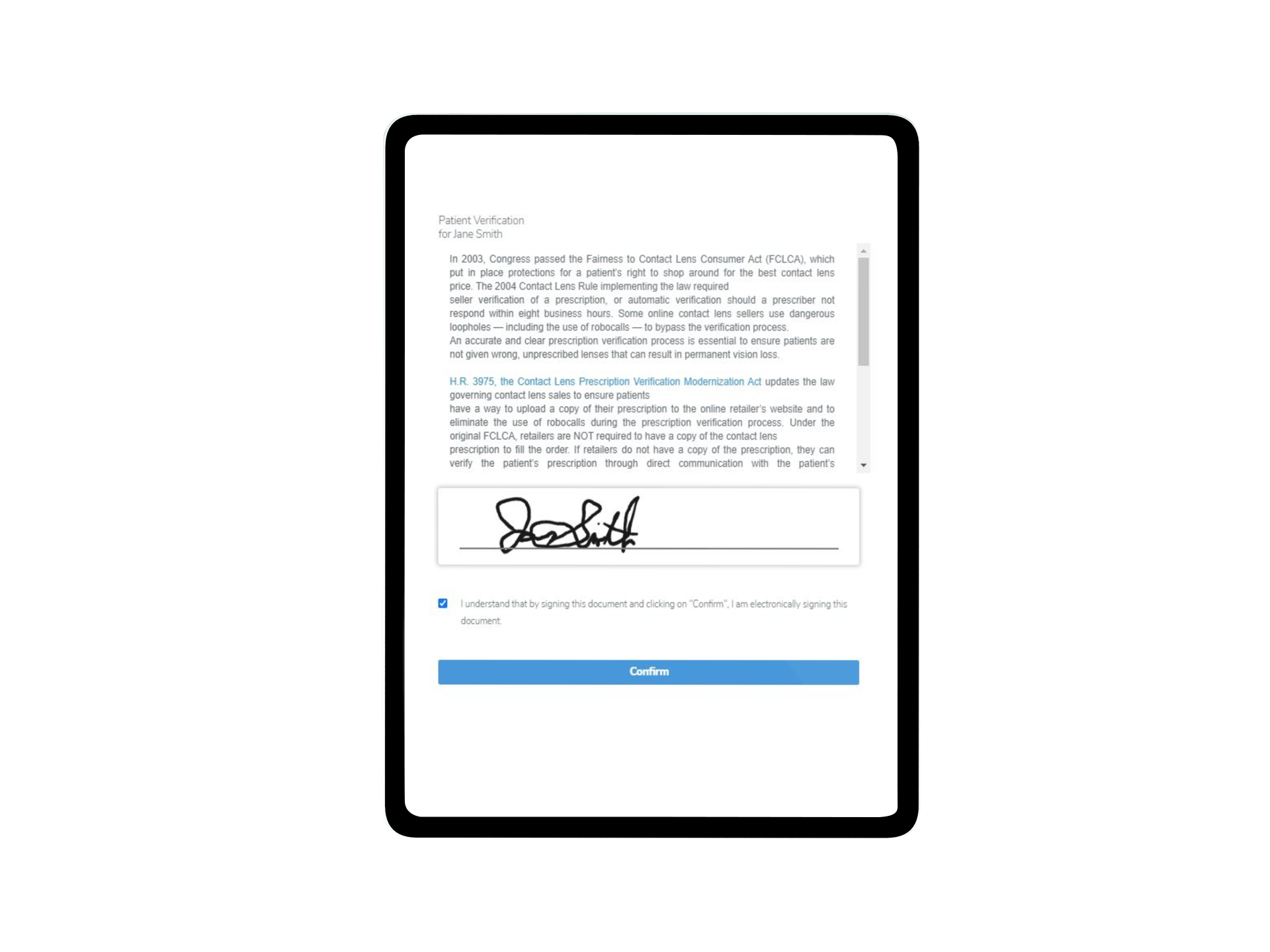 The Prescription Verification Tool
LensQuote keeps your practice 100% compliant with the FTC's Contact Lens Rule by fully incorporating prescription verification requirement into the sales process without interrupting your opportunity to show patients that your office provides the best value for contact lenses.
LEARN MORE
Download a free resource
The Secret to Closing More Contact Lens Sales in Your Office
In this free download, you'll learn the role consumer psychology plays in effectively selling more contacts in your office every time.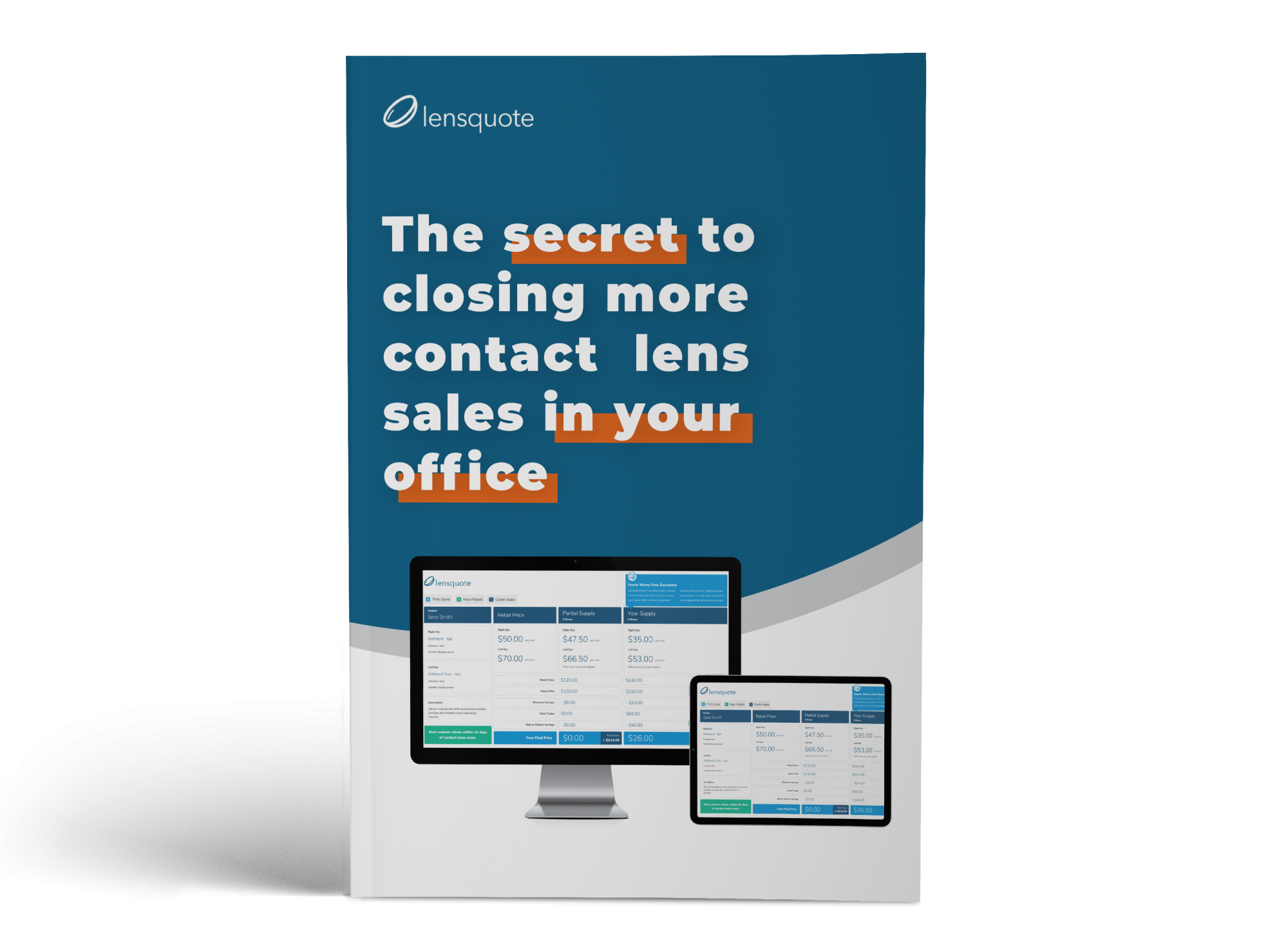 The proof is in the numbers.
Carl Erickson, O.D.

Midland Eye Associates

"We have been using LensQuote for almost two years. Initially, we saw an 18% increase in revenue. Since we started using LensQuote, we have boosted our contact sales by 55.3%. This tool has helped make our contact lens department very profitable and competitive."
Sam Herbert, O.D.

Napa Valley Optometric Group

"In our first three months of using LensQuote, revenue grew over $10,000 from last year. Some patients would say they wanted a 6-month supply then when they got home, they would call to change it to an annual supply, all because of the printed quote!"
Brittney McWilliams, O.D.

McWilliams Vision Care

"My staff loves using LensQuote! It's so much faster and includes more information than our previous method of quoting contact lens pricing."
Nick Belill, O.D.

Belill Eye Care

"Our biggest success was with a patient who's well-known for ALWAYS ordering a 3-month supply of dailies like clockwork through the year. With LensQuote, she ordered an annual supply of dailies for first time ever!"
Ryan Corte, O.D.

Northlake Eye

"We covered the cost of a year of LensQuote during our free trial. Compared to other software, it doesn't break the bank and provides an immediate return on your investment."
Mitchell Reinholt, O.D.

Dr. Thallemer Vision Care Center

"Our contact lens sales increased 18.9% in the first six months we used LensQuote."
Kyle Sexton, O.D.

Sexton Vision Group

"LensQuote has provided a format that allows my front desk staff to sell annual supplies as effectively as if I were selling them myself. It has greatly increased our contact lens sales by making all staff, regardless of skill, highly proficient contact lens salespeople."
Milissa Stone

Owner | Pearle Vision Franchise

"Since LensQuote, our average monthly profit has increased by approximately $3,500, a $42,000 increase for the year."
LensQuote increases your…
Revenue per fitting
LensQuote helps convert more annual supplies and patients into daily lens wearers, skyrocketing your revenue per fitting.
Annual supply sales
Automatically increase your annual supply sales by an average of 15-20%.
Daily lens sales
With our new Lens Comparison Tool, you'll easily convert more patients into daily lenses.
1. Sign up for a 60-day free trial
We want you to see the power of LensQuote for yourself before you spend a penny. Create an account to get started!
2. Quick training
We'll train you up in 25 minutes or less so you and your team are fully equipped for success.
2. Start selling more contacts!
It's that easy. We can't wait to see how this powerful tool helps grow your business.
Eyetopia was formed to help ensure the success of independent vision care and eye care professionals by creating a network of independent providers. This broad mission statement allows them to apply networking dynamics to all areas of eye care services to benefit both the providers and their patients.
LensQuote is excited to partner with Eyetopia to provide you with the resources you need to show patients that you offer unparalleled value and care! Your membership in Eyetopia gets you special pricing and value from LensQuote.
Eyetopia Special Benefits
$89 per month for Monthly Subscriptions ($30 discount)
$999 for Annual Subscriptions ($189 discount)
$29 per additional office location above the 4 office locations
60-day trial period for new accounts (extended from 30 days)
Visit Eyetopia's Website
Eyetopia Exclusive pricing for your practice
Choose a pricing plan that's right for your practice, and we'll start you off with a 60-day free trial and a satisfaction guarantee.